FSSA

Legends Hall of Fame Class of 2013

To view the Hall of Fame Members, click on the year: 2012 | 2013 | 2014 | 2015 | 2016 | 2017 | 2018 | 2019

Click here to download and print the Florida Senior Softball Legends Hall of Fame application

The Florida Senior Sports Association has announced the inductees of the Class of 2013 and have listed them here with a brief bio of each player found to have met the following requirements:

The requirements for admission to the FSSA Legends Hall of Fame are simple and straightforward:

• You must have been a senior softball player or affiliated with senior softball for at least 10 years.

• You must be at least 60 years old to be considered.

• You must be an active player still playing the game or connected to the game in some way.

• Others must recognize you for your achievements outside of your immediate sphere of influence.

• You must be nationally known in the major plus circuit, the top level of senior softball.

• You must already be in a national Hall of Fame: USSA, ASA, NSS, Heartland
Class of 2013

Legends Hall of Fame Inductees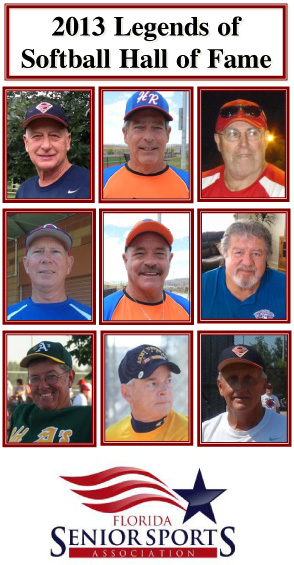 Tom Dommell Maryland

Mike Gainer Florida

Tom Hanratty Arizona

Larry Lopez Texas

Pat McLellan Florida

Gary Pro Nevada

Dave Sells California

Tom Todor Virginia

Andy Zitnay Maryland






Tom Dommel,
Maryland
Tommy Dommel, known to most as "Automatic", a nickname given to him by his competition. Mr. Automatic has been playing softball before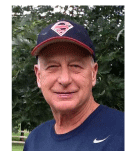 computers were invented and is still doing very well. He entered the senior game playing for eastern legends team John Hanson in the 35 and 40 and over division and won six National Championships and four All Tournament awards. He started playing 50 and over ball with Montgomery Automotives, Fergies and Recko, finally finding a true home with the first team inducted into the Legends Hall of Fame, Turn Two, now known as Superior. He has been the lead off hitter for his team and helped them win over 66 World Titles and five Senior Olympic gold medals while being named to 45 All World teams, winning four defensive MVP awards and six MVP Awards. He batted a phenomenal 42-44 in the 2010 Vegas National Championship and was presented the MVP award. Tommy was inducted into the Washington Metropolitan Area Slow Pitch Hall of Fame in 1985, the National Senior Softball Hall of Fame in 1997, the Annarundel County Maryland Senior Softball Hall of Fame in 2004 and the Maryland Slow Pitch Hall of Fame in 2013. As you can see, Mr. Automatic is an appropriate name for a truly exceptional softball player.
Mike Gainer,
Florida
Ed Rose recruited Mike to the Florida Crush organization in September of 2000 to play in Las Vegas, where he went on to help the team win the National Championship and was selected for All World honors.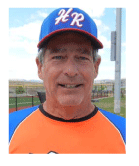 Mike became the team's go-to man at lead off, and has been with the organization from the 50 to 65 age group. He continues to be a vital player for the Hollis Appraisals and the Rose Enterprises major plus teams. Mike was inducted into the National Senior Softball Hall of Fame in 2006 and the Heartland Hall of Fame in 2011. He has been awarded over 30 all tournament awards with 4 MVP awards, including the "Gold Bat" MVP award at the Tournament of Champions in 2010 while batting .846. Mike has turned down at least a dozen all tournament awards since then, allowing his teammates to earn their own share of awards. He has been a member of numerous over 60 National Championship teams during this span and has always played on the major plus level. SPA director Ridge Hooks has proclaimed Mike to be "one of the toughest outs in softball." Mike is a versatile outfielder who can also play first base and pitcher when needed. He has maintained a lifetime average close to .800 and has been a key ingredient to his team's successes over the years. His teammates call him "the big little man" and he continues to perform at a high level in the 60 and 65 major plus division.
Tom Hanratty,
Arizona
Tom played softball in Minnesota in his early years, but moved to Mesa, Arizona where he has lived for over 30 years. Entering senior softball in 1996,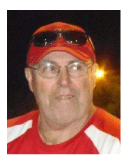 Tom played with the Grimes Trucking major plus team, GSF and the Full Circle senior team over the course of his career. Known as a clutch hitter and a hard out, Tom is famous for hitting the long ball and being a player with a positive attitude. A student of softball, he is admired by his teammates for his strategic knowledge of the game. Known as an ambassador of senior softball, Tom is remembered by teammates Hank Clues and Ron Danoski as "a special teammate, a great guy and a good friend." Tom was inducted into the National Senior Softball Hall of Fame in 2004. Tom is truly a class act on and off the field, and has been an exceptional softball player throughout his lengthy career. He is a well-deserved addition to the Legends Hall of Fame.
Larry Lopez,
Texas
Softball legends come no finer than Larry Lopez, who has played the game his entire adult life. Many years ago, Jim Wheatley of Virginia recruited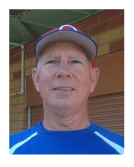 Larry for upper level softball with Technitrux and Virginia Pets. Later he played and excelled for the Capital X-Ray, a dominating team in the 40 and over age group. In 1996 he started playing senior ball with the Florida Orange Crush which was the premiere senior team that year. The Crush won all but one senior tournament during the 1996 season with a second place finish to Sawtre out of Texas. During Larry's senior career he played with several World Championship teams – Dan Smith and Omen out of California, the Texas Legends, Hendricks Sports Management, Boaz Exporting and Guru Softball from Texas, while winning a total of over 25 National/World championships. Larry is not only a power hitter but an exceptional outfielder as well. He always has a smile for others and is committed to winning. He has been awarded over 30 all world selections, and was the MVP or Best Offensive Player 15 times and Home Run champ twice. Larry is that rare package of power, defense and a great personality! Larry was inducted into the National Senior Softball Hall of Fame in 1998 and the Washington DC area Hall of Fame in 1997. He also received the SPA Senior Spirit Award in 2008. Ed Rose, a former teammate of Larry's with the Florida Crush, says "Larry is a great player with a positive attitude and is certainly one of the legends of senior softball."
Pat McLellan,
Florida
"Patty Mac", as his teammates call him, started playing senior softball with the legendary Florida Crush. Pat lead the Floridabased team to over 15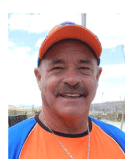 World titles as the Crush dominated the senior divisions during 2004 to 2009. He also played with Specialty Tank, Hollis Appraisals 55 team, Premier Ticketing and the Line Drive Sports 55 team out of Michigan. Over the past two years Pat has been playing senior ball on the 60 major plus Hollis Appraisals team and the 50's Major Adiktiv Sports team from the Florida panhandle. Pat is a big time power hitter who plays both sides of the ball, offensive and defensive. Coach Ed Rose of the Hollis team says about Patty, "I have been a big fan of his fire and drive during the games; it reminds me of my younger days. Pat is the horse that pulls our wagon!". Pat is a school administrator and a family man who reflects his strong Christian values. Pat is an exceptional hitter who carries an .850 average! Patty Mac was inducted into the National Senior Softball Hall of Fame in 2012 during his first year of eligibility. Very few players have received that honor. His accomplishments include 50 National or World Championship teams, 38 All American or All World awards, 15 Most Valuable Player awards and
Gary Pro,
Nevada
Gary started his senior career with Skinny Duggan's in 1994. In 1995 his team won both the National Tourments in Overland, Kansas for the SSUSA 50 Major Plus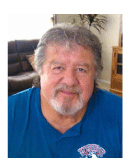 Championship and the Huntsman Games. Naturally, being a "Pro", he was selected All World in both. Gary is a crushing power hitter and was recruited by the notorious Mavericks lead by Ken Lipinski out of Southern California. Gary led the Mavericks to some great seasons and won numerous All World titles and individual awards. He was the team leading home run hitter for three seasons in a row. In 2000 he moved into the 55 and over Skinny Duggan's 55 Major Plus team and was named All Tourney in both the ISSA and SPA Worlds. In addition, he was awarded the Offensive MVP award in the 2000 SPA Worlds. He continued his power hitting ways with the 55's and 60's teams with Kidz 4 Ever and Lady Luck. He has over 10 World Championship rings in his collection and 12 other National Championship titles. Afflicted with osteoarthritis, Gary had hip replacements in 2007 and 2009, and battled other medical issues that almost cost him his life. Gary is battling the disease just like he played on the field, all out. Gary Pro is an exceptional player, a true legend, and a welcome addition to a select group of senior softball players.
Dave Sells,
California
Dave Sells played professional baseball in his younger years, which prepared him well for senior softball. He began playing senior softball in 1996 with local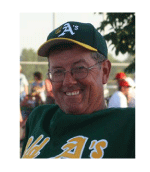 teams, including the Modesto Classics, the Northern Express and the California Rebels. Dave was recruited in 2001 to play with the Old A's 55 Major Plus team, and has continued with the same group of ballplayers, now known as the Omen 65 team. Dave has anchored the outfield with this team for 12 solid years, roaming left centerfield with a cannonlike arm. During his years with the team, which continue to this day, he has been chosen defensive MVP many times as he cut down runners that dared run on him. With his high batting average, Dave has played a major role in the team's success, winning over 50 National Championship games since joining the team. Dave was inducted into the National Senior Softball Hall of Fame in 2004. Since 2001 Dave has earned 24 All Tournament or All World awards, and has participated in over 65 National Championships. No one "Sells" this player short as he has displayed exceptional softball talent throughout his senior softball career and has become a true legend.
Tom Todor,
Virginia
Tom began his senior softball career in 1996 with Florida's Orange Crush with teammate Ed Rose, winning the USSA, SPA and ISSA National Championships.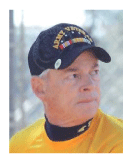 Traveling with eight other Virginians, Tom played the next three years for Dan Smith Softball of California. During that time they won six Nationals – two NSA, one ASA, one USSA and two Senior Softball World Championships. The next decade saw Tom playing for nationally acclaimed teams Thomas Engineering and Turn Two, superior softball powerhouse teams from the East. Tom has played on senior teams winning over 30 national titles, and has won 33 All American/World awards, and was selected MVP three times. He has also been elected to the Washington Metro slow pitch Hall of Fame in 2003, the Central Virginia ASA Hall of Fame in 2009, Fairfax County Virginia Hall of Fame in 2011 and the National Senior Softball Hall of Fame in 2012.
Andy Zitnay,
Maryland
Andy has enjoyed playing softball since 1974, mainly playing "A" and "B" level ball. In 1997 Andy was recruited by Fergies and then played short stints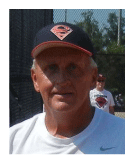 with Recko and Damon's. In 2006 he was recruited to play with the legendary Turn Two team out of Virginia. During the last 17 seasons with his team, while winning 66 championships, he has been named All Tournament 45 times and named MVP of eight National tournaments. On many occasions Andy had the privilege to back up Don Clatterbough, thought by most to be the premier hitter in the senior game. "When they walked Don, Andy performed at his best," according to Clatterbough. Andy is in the Washington Metro DC Hall of Fame from his younger days and in three Senior Halls of Fame, including induction into the National Senior Softball Hall of Fame in 1998. According to Andy, "playing softball has been the most satisfying time of my life and after God and my family, softball has always been a priority of mine." Andy is a truly exceptional player and more importantly, an exceptional man.
About the FSSAbr />
There is no charge for membership
Founded in 2000, the Florida Senior Sports Association (FSSA) is a federally approved non profit, volunteer driven organization based in Melbourne, Florida. Contributions are eligible for tax deductions based on current tax laws. There is no charge for membership into the FSSA and all services are free to our members. More about us.
The FSSA will continue to offer special value softball tours, in addition to providing links to other organizations that offer our members value added products or services.
Legends Hall of Fame

Active Major Plus Senior Softball Players
The FSSA sponsors the Legends Hall of Famewhich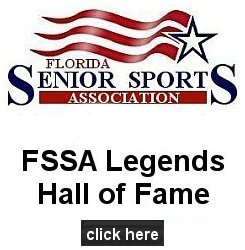 is comprised of the best Major Plus Senior softball players in the USA. Criteria to be accepted includes applicants must be at least 60 years old, actively playing at the regional and national levels, and a current member of the USSA, ASA, NSS, or Heartland Hall of Fames.
Extra Innings Documentary

Follow a Major Senior Softball team on a quest
The Baby Boomers of today are a new breed of "old guys" who are not ready for retirement or the rocking chair. The Extra Innings Documentary film is about a group of senior softball players coming together to chase a dream of winning the World Masters Championship, the highest level of competition, in Las Vegas, Nevada this fall.
The film crew has followed the team to the Dominican Republic and Detroit, Michigan charity events and has great footage to share with us.