FSSA

Legends Hall of Fame Class of 2012

To view the Hall of Fame Members, click on the year: 2012 | 2013 | 2014 | 2015 | 2016 | 2017 | 2018 | 2019

Click here to download and print the Florida Senior Softball Legends Hall of Fame application

The Florida Senior Sports Association held its inaugural Legends of Softball Hall of Fame induction ceremony on September 29, 2012 at Sunset Station in Las Vegas, Nevada. The intent of FSSA Legends Hall of Fame is to honor senior players who have excelled at the game; players who, when folks are sitting around talking about softball, their names will come up. FSSA is looking for players who have been standouts for many years. If a benchmark for the type of player they are looking for were identified, a good place to start would be the first person inducted into the FSSA Legends Hall of Fame - Don Clatterbough (or "Clatter", as his friends call him), who is known throughout the state of Virginia and all around the country as one of the best players to lace up his cleats. Pictured here are the 2012 inductees (read bios here).

The requirements for admission to the FSSA Legends Hall of Fame are simple and straightforward:

• You must have been a senior softball player or affiliated with senior softball for at least 10 years.

• You must be at least 60 years old to be considered.

• You must be an active player still playing the game or connected to the game in some way.

• Others must recognize you for your achievements outside of your immediate sphere of influence.

• You must be nationally known in the major plus circuit, the top level of senior softball.

• You must already be in a national Hall of Fame: USSA, ASA, NSS, Heartland
Class of 2012

Legends Hall of Fame Inductees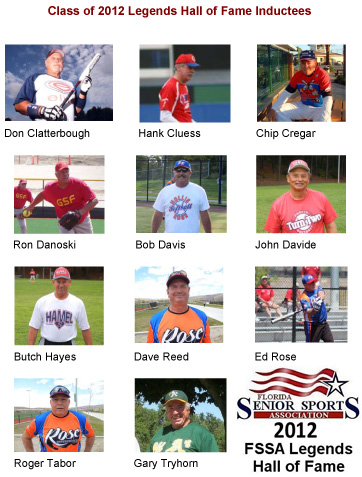 Chip Cregar New Jersey
Don Clatterbough Virginia
Ron Danoski Arizona
Hank Cluess Nevada
Gary Tryhorn California
Dave Reed Florida
Roger Tabor Florida
Bobby Davis Florida
Ed Rose Florida
Butch Hayes Kentucky
John Dividi New York


Donald Edward ('Clatter') Clatterbough, Virginia
'Clatter' has been said to be the icon of Senior softball in terms of
setting the batting average bar. At one time 'Clatter' recorded a 101 for 104 hitting streak during the 2011 season. Don played at the Super Major level as a young man, playing and being inducted in both the ASA and USSA National Halls of Fame. Entering the Senior world he took his dedication to the game to a new level and set the hitting standard for the game. He is in three Senior Halls of Fame and is being inducted into the FSSA Legends Hall of Fame as its first member because he is the benchmark for our sport, both in performance and actions on the field. Don says he wants to be remembered as a person who gave 100% and who worked hard to be successful. After talking to many previous and current teammates, they agree with most of what Don says- they will remember him as giving 110% most of the time and batting last in batting practice.
Butch Hayes, Kentucky
Butch credits Bob Finnel for giving him his first opportunity to play with the best team in the Cincinnati/Northern Ky. Area, the Rolling Hills Lakers (Gatliff Auto) World Champions. As the team aged they obtained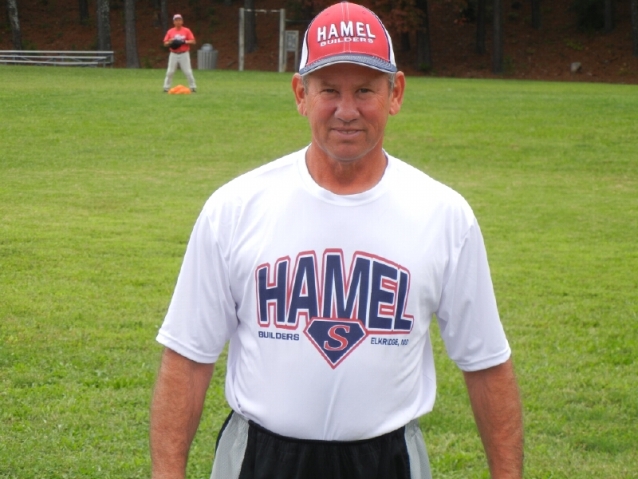 the sponsorship of Newport Steel 35 and Over. Then Butch and his brother Bobby put together a 40 and Over team and went to Pelican Park and won the National tournament, where Butch received the Golden Glove award and All World honors. Butch began playing 50 and Over ball with Riverside Paving in Louisville, Ky. coached by Joe Gramic. A few years passed and Sawtre Electronics (Texas) asked him to join their team. He also played with other great teams, such as Florida Crush, and Connecticut Sports Plex. Butch has played the last 9 years with Turn Two Chavis Softball based out of Virginia. According to Butch, "I have been very fortunate while playing with all these great teams and players and won over 65 National Tournaments and been selected over 45 times as All World /MVP/Best Defensive Player. I cannot say enough or give enough credit to my teammates and coaches for all the thrills, memories and friendships". B utch has been inducted into the Northern Ky. Hall of Fame, Greater Cincinnati Hall of Fame, and SPA Hall of Fame, and has played professional baseball with the Pittsburgh Pirates and professional softball with the Cincinnati Suds. One weekend last year, while his 28 -year-old son was playing in Las Vegas with his team "Good Guys", and Butch was playing in Myrtle Beach with his team "Turn Two", both were selected MVP of their tournaments. Says Butch, "What a thrill!"
John Dividi, New York
In 1988 John started playing for Ma Grundy's out of Miami. He was selected
for four All State teams and two All World teams in 1989 and 1992. In New York he played for K-Tel 40 Masters and again made four All State teams. Senior ball began with the New York Statesmen from 1997 to 2005, with a brief stop with Dan Smith in 1999 and Thermco in 2002. Fergies and the Mavericks of California were teams that John also played for between 1997 and 1999. From 2006 to 2009 John played for Connecticut Sports Plex. During those years he also played in the '60 division with Turn Two. John is presently playing 60s and 65s. John went on to achieve All-Tournament status with each of those teams many times.
Bobby Davis, Florida
Bobby played all over the world in the USAF in his early years. He was awarded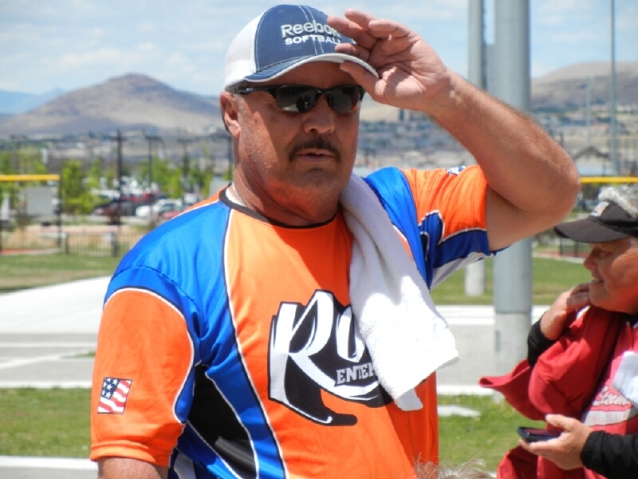 All Air Force honors 10 times as well as All Armed Forces 10 times. After the Air Force Bobby moved back to Florida and won several National Championships in the D division. While playing for DOCS in the Over 40 division Bobby won 6 titles in various associations. He was also named All World in the 45 and Over National Championship with Faith Electric. In the 50s Division he played initially with Al Estes in Florida, winning 5 National Senior titles in a 3-year period as well as 3 or 4 state championships in the 50s and 55s. In the 55s Bobby started playing with the Hollis Appraisals team and has won over 12 National Championships in the Major Plus division. Bobby now playing with the Hollis/Rose 60's Major Plus team, which has won 4 national tournaments in their first 8 months. Inducted into the ISA & FHC Halls of Fame, Bobby is a well-known hitter in the state of Florida.
Ed Rose, Florida
Ed started his senior career with the Florida Orange Crush and has since played with several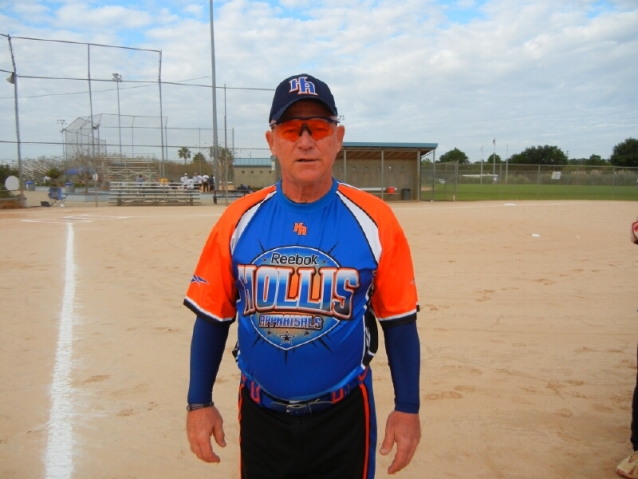 World Championship teams throughout his career - Sawtre from Dallas Texas, Faith Electric, the Florida Crush, Raptors, and Rose Enterprises. During his 15 year career Ed has played on over 65 World Championship teams, managing most of them, and was selected to over 25 All World Teams, while winning several MVP awards, Home Run titles, and over 15 manager awards. He was inducted into the SPA Player Softball Hall of Fame in Dallas Texas in 2009. Ed has played on World Championship teams in 35, 40, 45, 50, 55 and 60 divisions, sometimes winning titles in 2 or more age groups during the same year. Ed is known for bringing strong teams from Florida as manager and leading them onto the field with high energy, power hitting and solid defense in the outfield and infield.
Charles ('Chip') Cregar, New Jersey
Chip, as his friends know him, is one of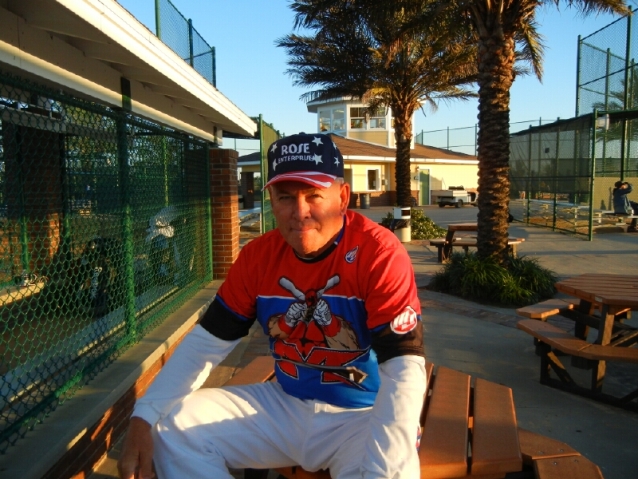 the best pure hitters in the game. Hailing from the Garden State, Chip has played with some of the best teams from the Northeast, and is now playing with the Rose Enterprises team from Melbourne, Florida. Chip has led such great teams as Sport Plex, Thermco and The New York State Men's team. Chip has played on over 36 National Championship teams and won over 26 All World selections, with 4 MVP awards. Known as a high average hitter, Chip can go deep with the best of them. Chip is a fired up leader and respected by his teammates for his dedication. Chip is an asset to any team he plays with, says current coach Ed Rose.
Roger Tabor, Florida
After a long career in Florida softball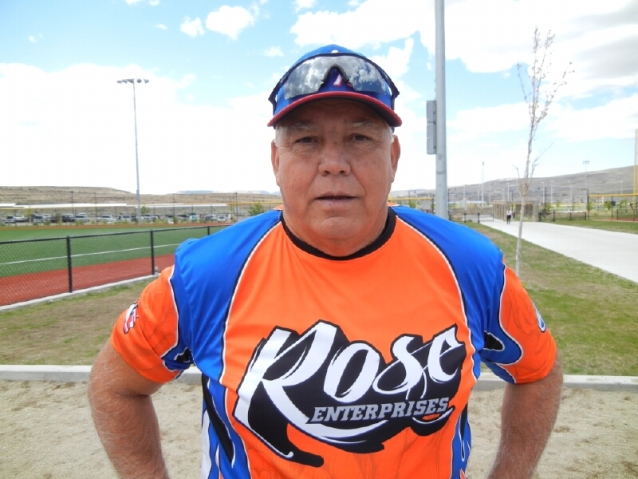 on the national circuit, Roger started playing Senior softball with the Florida Sluggers, a Major 50s team, in 2002. Playing second base, Roger has developed one of the best double play turns in the game. Roger has played at the Major and Major Plus levels, winning 10 World Titles, and has been selected to 8 All World Teams, including being named MVP for his offense. During his career Roger not only has played, but also managed and sponsored several teams including the Florida Sluggers. He is currently playing for the Hollis Appraisals/Rose Enterprises team in the 60's Major Plus division. According to Hall of Famer Ed Rose, "Roger is a great team player with a positive, winning attitude who does what is required to make the team a winner. If softball were a profession he would be the commensurate professional. Roger is a person who never gives up and is respected by the game and his teammates".
Dave Reed, Florida
Dave Reed has been an impact player in Florida softball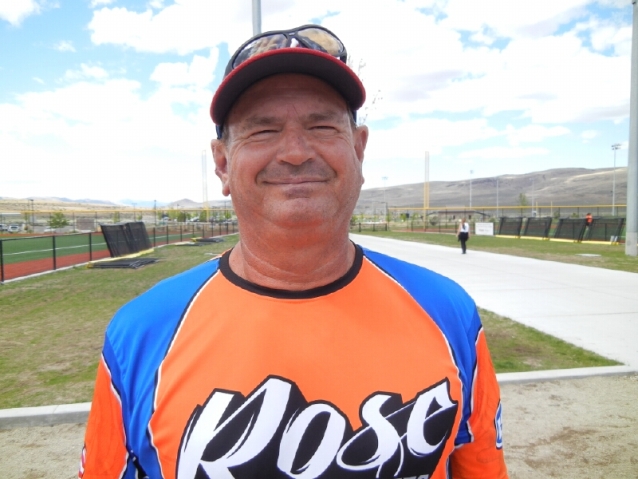 for over 30 years. During the last 15 years Dave has played with Ed Rose teams, winning 35 National titles in Senior softball. He has been awarded over 45 All World selections and had the honor of winning two MVP awards in the prestigious Tournament of Champions. Dave was inducted into the Senior Hall of Fame in 2009 and inducted into the Florida Half Century Hall of Fame in 2010. Dave is considered one of the best home run hitters in Senior ball, winning numerous home run titles in the last ten years. Dave Reed is a super person and a great teammate says long time friend, Ed Rose.
Hank Cluess, Nevada
In 1977 Hank played with the New York Clippers in the Pro league.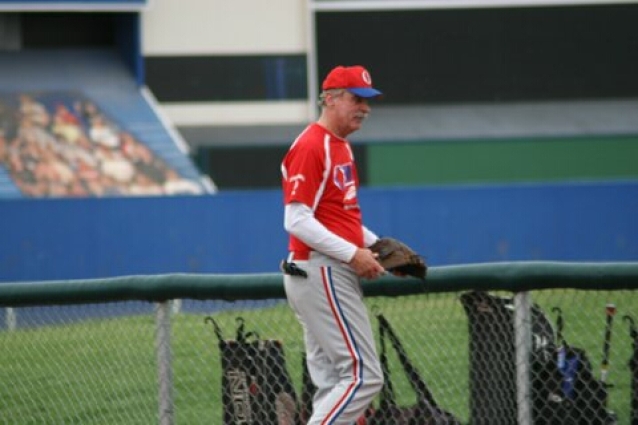 From 1978 to 1988 he played with County Sports and legendary Jim Galloway. Hank was also playing Open and Industrial during the same timeframe. Hank played Senior ball with the New York Statesmen for a few years, then moved to Las Vegas and played with his friends from New York with Skinny Dugans. He eventually moved on with the Mavericks, then Dan Smith, Kids 4 Ever, GSF, Blue Jays and now OMEN. Hank played in three age groups last year, 55, 60 and 65. 50 years in softball - WOW!
Gary Tryhorn, California
Gary has played softball for 40 years. He started playing Senior softball in 1994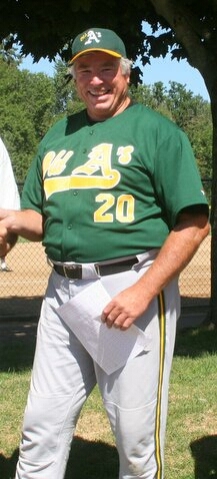 with several teams including Dan Smith Plastering. Gary played for the Florida Crush in 1999 and after one year due to rule changes joined the Old A's and began managing the team in 2000. In 2010 the team became the Omen Softball Club, and continues today. Gary joined the NCSSA in 1995 and became President in 2008, continuing as a Primary Rep. As a player he has won 51 Senior National Championships, with 24 second places out of 102 attended. Has won numerous Cal Cups Championships. Gary is looking forward to playing into his 80s and wants to be remembered as a competitor that valued the competition over the final results.
Ron Danoski, Arizona
Ron has been playing softball since he was 16 playing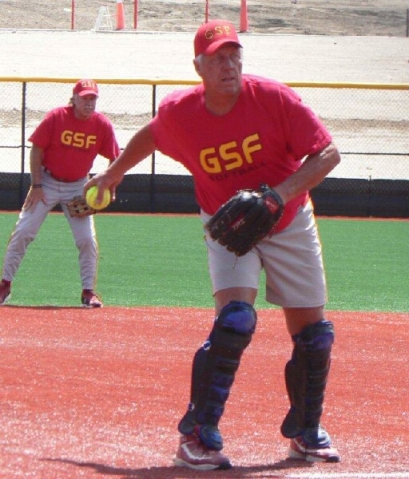 back in the day with Milwaukee Copper Hearth, Chicago Lilly Aire Systems, ASCHE'S TAP, Tirribassi"s, Transport Oil. In 1977 he played with Milwaukee Copper Hearth in the old "American Professional Softball League, against Hank Cluess and Boom Boom Hutcherson. He played in the pro league for 3 years. 1983-1986 Ron played with Chicago Lilly Aire winning the ASA Major World in Garland, Texas. 1987-1991 he played with Joe Black out of Chicago. Ron has played in many USSSA World Series events throughout the nation, i.e., Rosenblatt Stadium, Indianapolis (World Series) minor league stadium, Daytona Beach World Series. He has played in 35 states against and with some of the greatest players in softball, such as Bruce Meade, Mike Macenko, Don Arndt, Craig Elliot, Mike Nye, Ron Ford, Monty Tucker, Rick Huggens, Don Clatterbough, Mighty Joe Young, Dave Steffan and many more. When Ron was 51 he was still playing on a Super Team from Florida in The World Series. The very next year someone asked him to play senior ball in Chicago, that was the start for Ron. He played the next 3 years with Chicago Classic's winning a handful of World Championships. Ron retired and moved to Arizona and played with Rusty's, Kidz Forever, The MOB, CH &S, New York Statesmen and GSF. Ron was inducted into the SSHOF in 211, Wisconsin USSSA Hall of Fame in 1994 and Illinois USSSA Hall of Fame in 2007.
About the FSSA

There is no charge for membership
Founded in 2000, the Florida Senior Sports Association (FSSA) is a federally approved non profit, volunteer driven organization based in Melbourne, Florida. Contributions are eligible for tax deductions based on current tax laws. There is no charge for membership into the FSSA and all services are free to our members. More about us.
The FSSA will continue to offer special value softball tours, in addition to providing links to other organizations that offer our members value added products or services.
Legends Hall of Fame

Active Major Plus Senior Softball Players
The FSSA sponsors the Legends Hall of Famewhich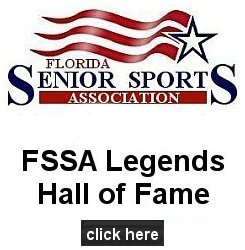 is comprised of the best Major Plus Senior softball players in the USA. Criteria to be accepted includes applicants must be at least 60 years old, actively playing at the regional and national levels, and a current member of the USSA, ASA, NSS, or Heartland Hall of Fames.
Extra Innings Documentary

Follow a Major Senior Softball team on a quest
The Baby Boomers of today are a new breed of "old guys" who are not ready for retirement or the rocking chair. The Extra Innings Documentary film is about a group of senior softball players coming together to chase a dream of winning the World Masters Championship, the highest level of competition, in Las Vegas, Nevada this fall.
The film crew has followed the team to the Dominican Republic and Detroit, Michigan charity events and has great footage to share with us.